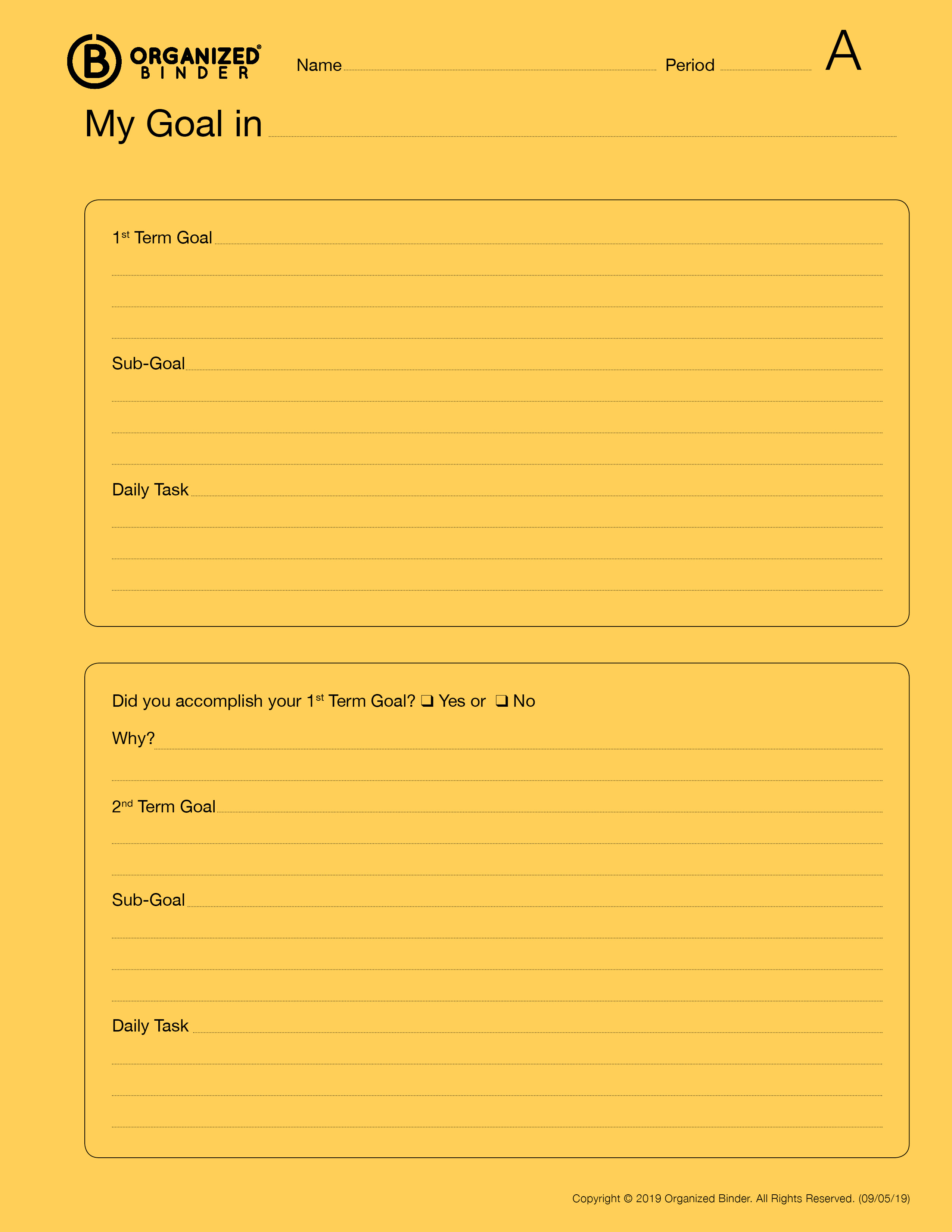 SET GOALS
The Goals page (A) is for setting academic goals. It is broken down into sub-goals and daily tasks to keep student on track to meet their goals. The Goals page lives at the front of the binder to keep students focused on what matters!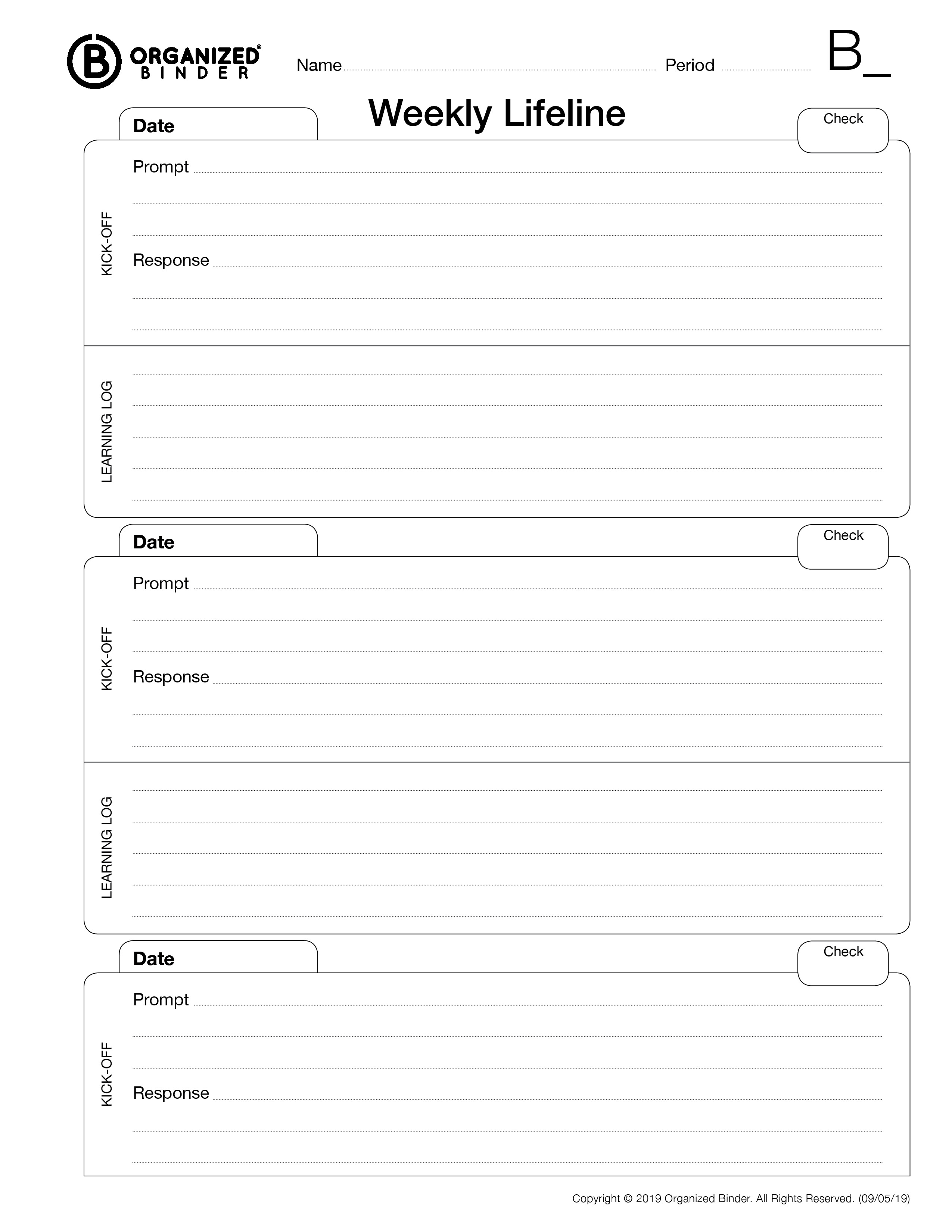 A LIFELINE TO KEEP YOU AFLOAT
The Weekly Lifeline (B) is used to begin and end class. Each class we spend a few minutes before and after class reflecting on what you learned!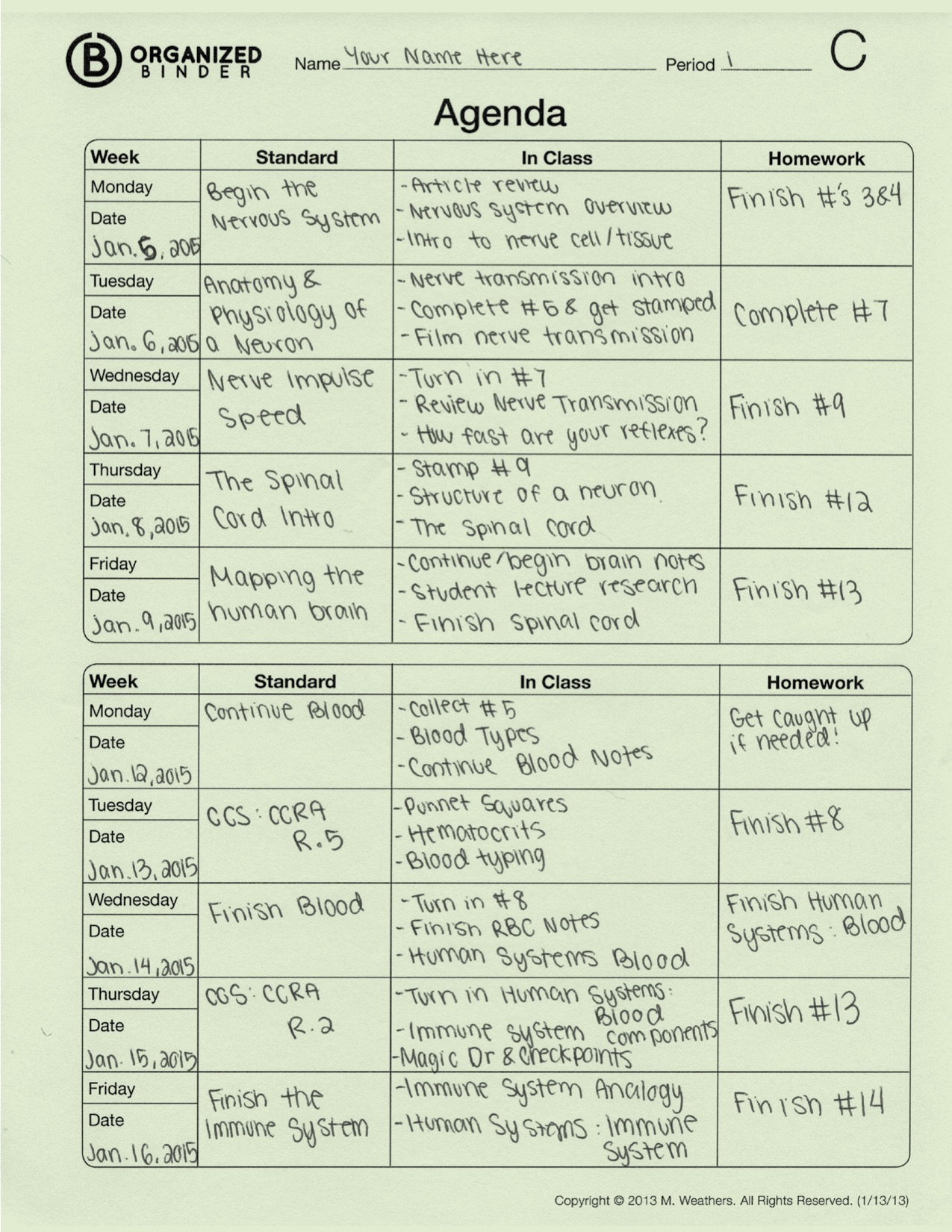 Never Miss an Assignment Again
The Agenda (C) teaches students how to keep a calendar. It helps you unpack your course syllabus so you are prepared for every test and never miss another assignment due date!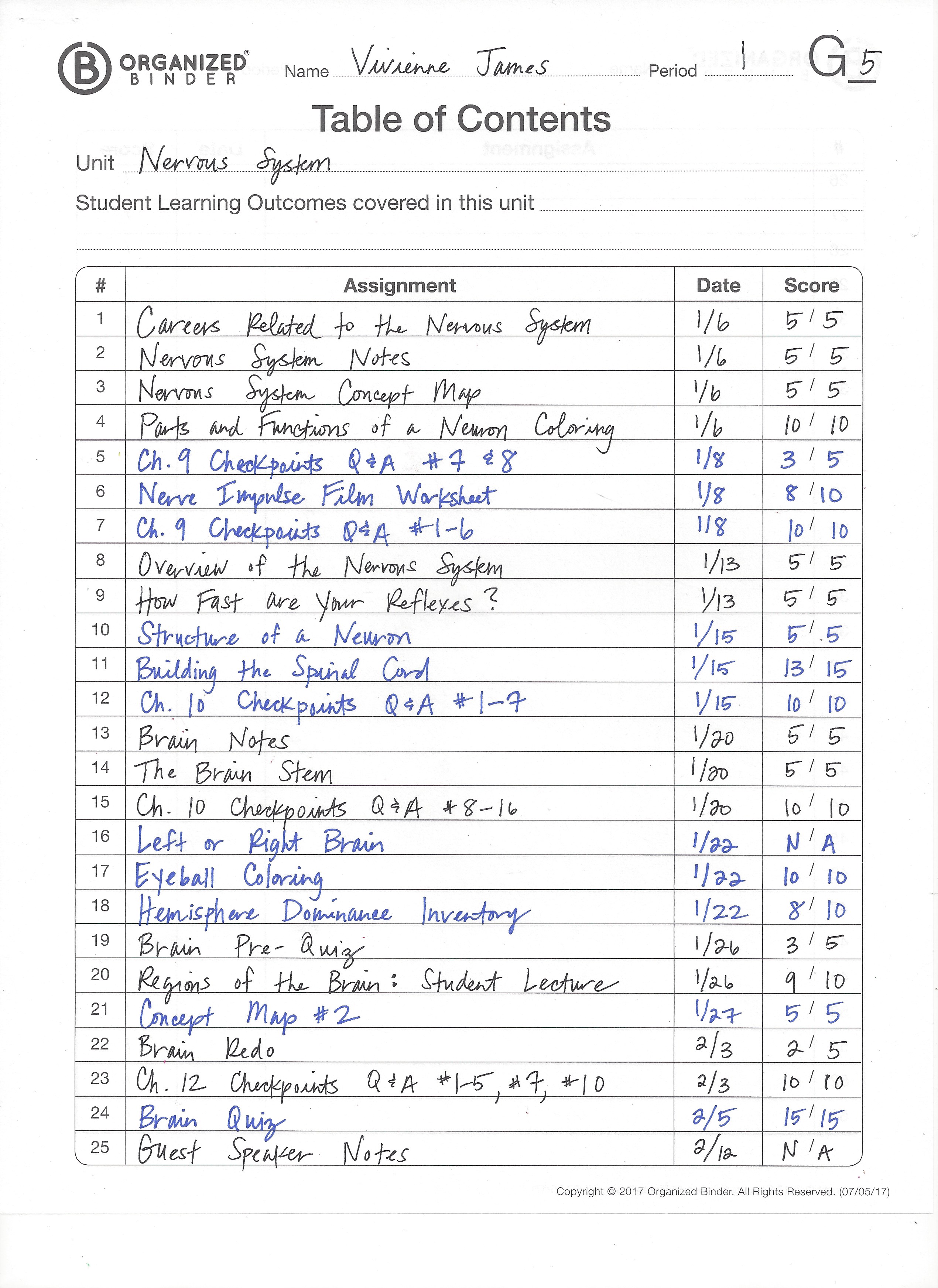 Get Organized. Stay Organized.
The Table of Contents (G) provides an easy and systematic approach to organize and catalog assignments. Use one sheet for each unit. Record the assignment title in the Table of Content. Insert the assignmetn itself into the binder behind the Table of Contents sheet. Each student binder includes 24 copies of the Table of Contents to allow for this unit approach to organization. The binder becomes a great study tool for quizzes and exams.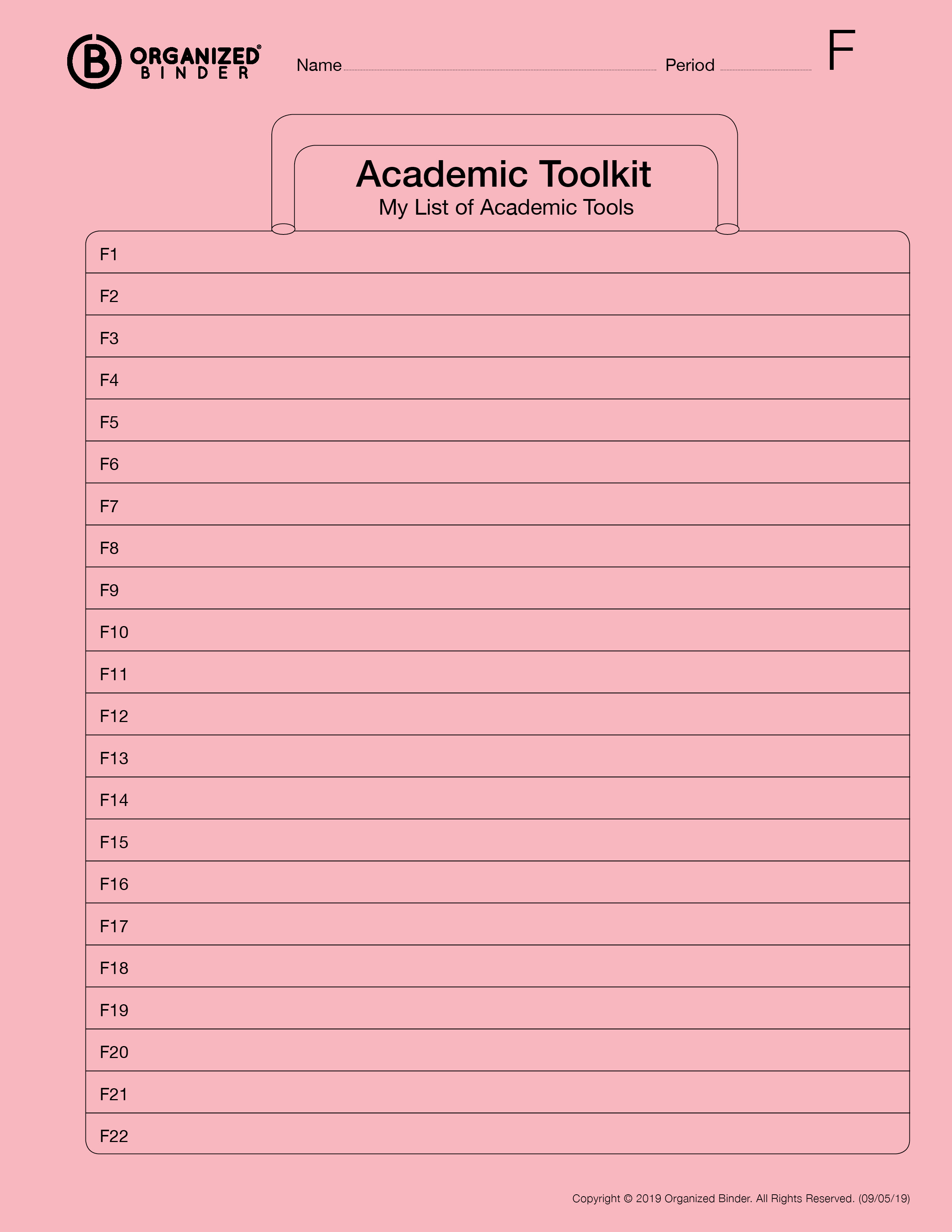 Academic Toolkit
The Academic Toolkit (F) is used to build a list of academic tools. Students catalog resources they need to reference throughout the course.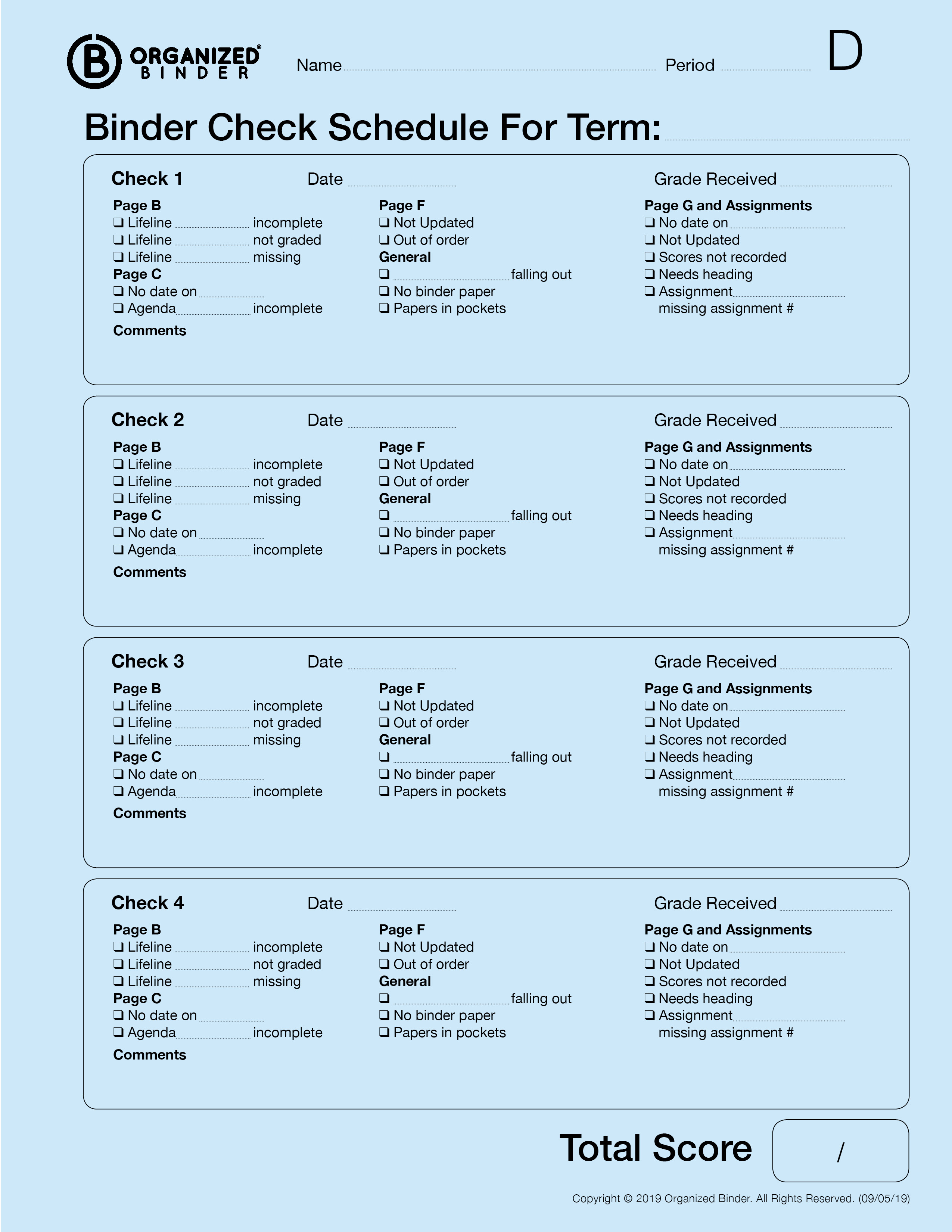 Stay Accountable
The Binder Check is used for periodic check ups. It provides accountability and an objective view of course progress.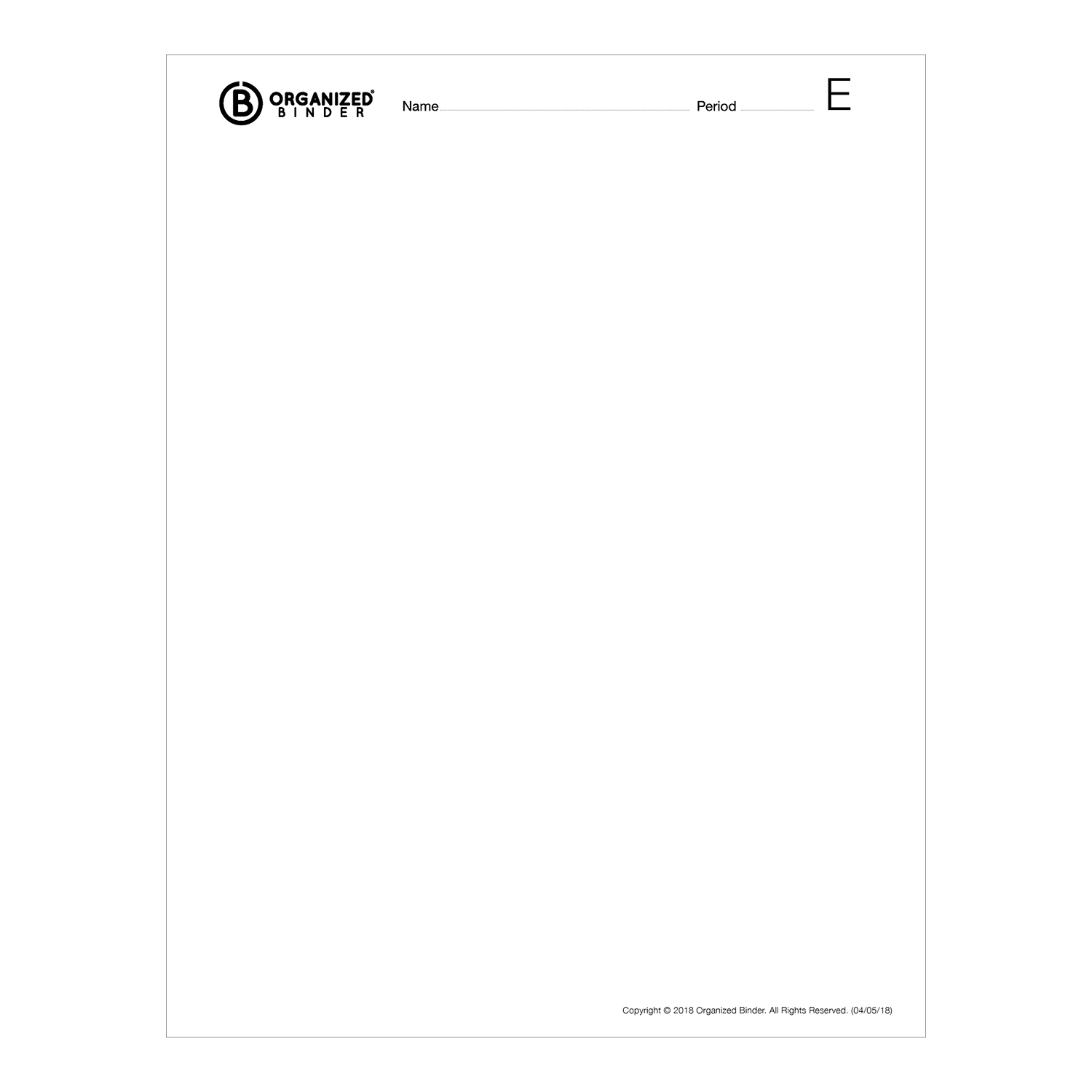 Syllabus
The Syllabus is provided by the teacher and inserted into the student binder. College prep. Forecasting. Agenda.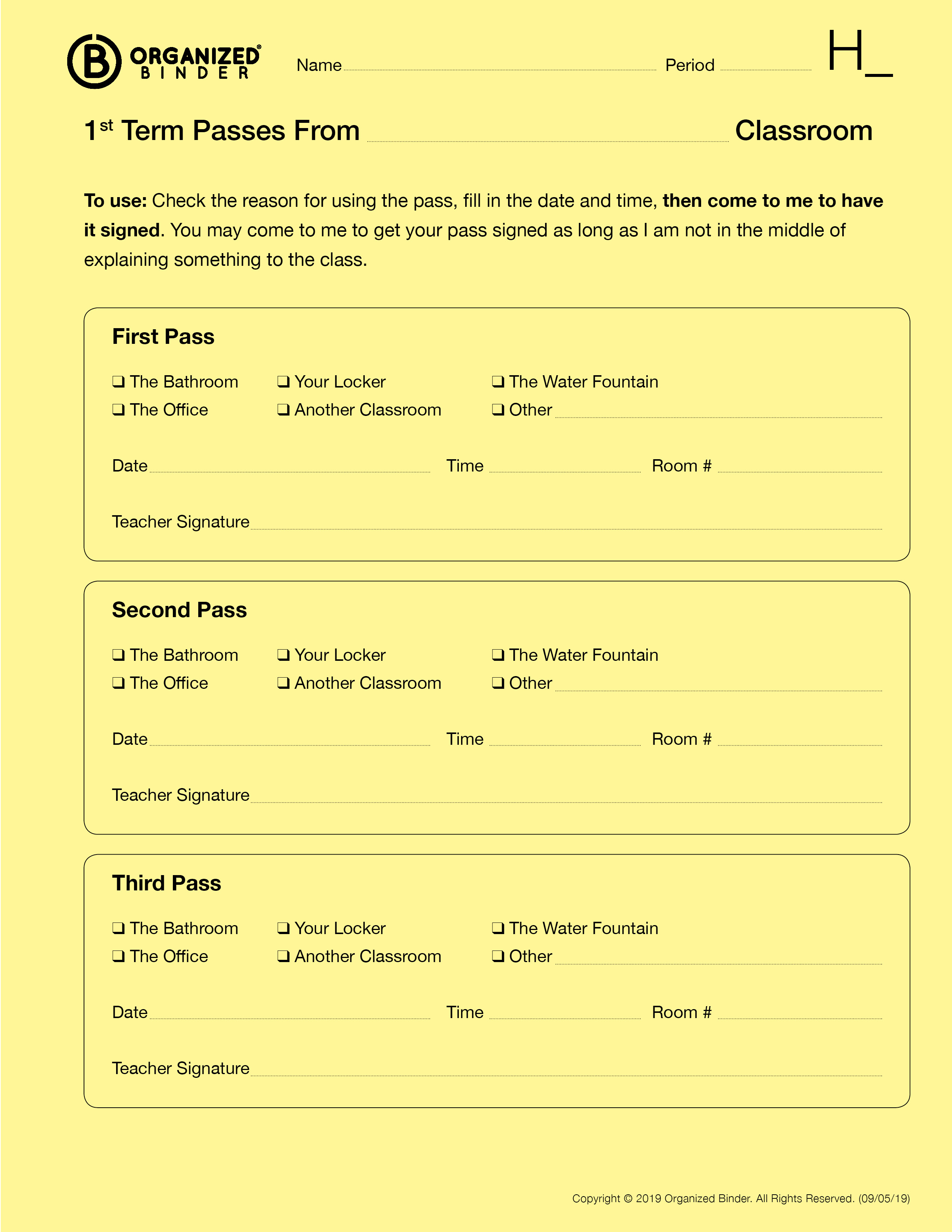 Passes
Passes (H) are used to teach self-regulation. The Passes page included three passes per term.