Teachers, we recently offered a free download to families to help them get and stay organized as they school from home. We want to offer the same to you!
These are strange and challenging times. We'd like to help you keep going! We are offering a portion of our education success platform that can really help as you adjust to teaching during the time of COVID-19. Read on for a couple of quick videos and links to resources. We are all in this together!
Join our email list to receive your Table of Contents download links and tips.
Table of Contents: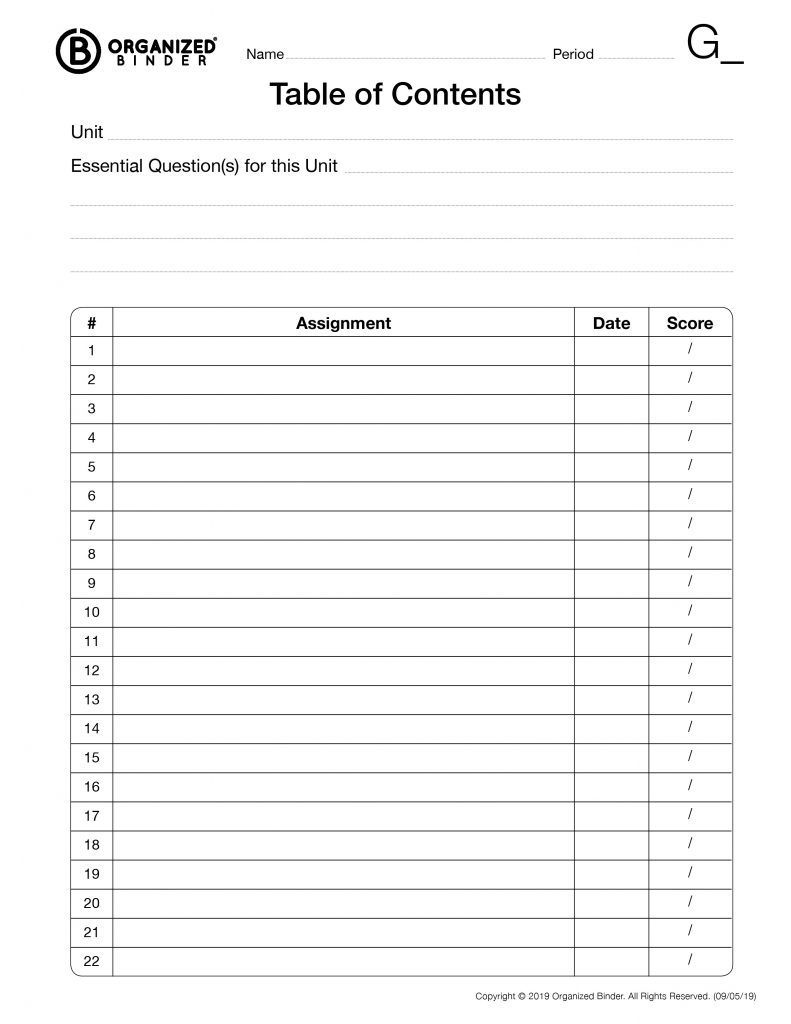 How-to:
Takeaways:
Print front to back or two-sided if possible
3-hole punch the sheet if you can
List all assignments or resources on the TOC
Write the assignment number in the upper right corner on each assignment
Digital implementation:
1. Create a folder
2. Save each assignment with assignment number and assignment name.
3. Update TOC
Use one TOC for each class - download and print multiple copies
At the end of this quarantine or the end of a unit staple it all together to create a unit packet
User Guides:
Our Guide for K-12 Educators is designed to support families using Organized Binder at home. (click to download)
Get the Entire System:
If you are interested in bringing Organized Binder to your school please visit our here to learn more about the purchasing process.
To your success,
Mitch