It feels great to cross items off our to-do list! However, in a remote or independent learning environment, the school day can devolve into students simply racing through their to-do lists. We would never create a bulleted list of things to accomplish and call it a lesson plan, right?
With Organized Binder students can move beyond their to-do list and bring their learning to life! With a few simple adjustments, students are actively engaged every single day.
The Organized Binder sequence at-a-glance:
The daily flow of Organized Binder: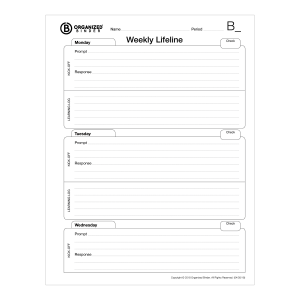 Start with Reflection: Each day students are given the opportunity not only to complete their assignments or tasks but are also prompted to articulate what they are learning.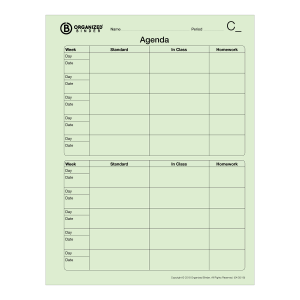 Make A Plan: There has never been a better time for students to learn how to schedule their days than now! A plan helps students successfully complete their school work, carve out time for fun, and begin to develop the foundational skill of time and task management.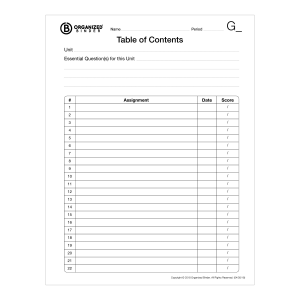 Get Organized: We shared our Table of Contents as a free download for families and educators earlier. It is a godsend if your child is struggling to get organized. It is simple to use and helps students create unit-specific packets of their work and assignments.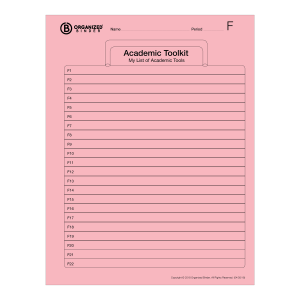 Build Your Toolkit: Students use our Academic Toolkit as an appendix for their class. It is a place to collect all the tools and resources they need to be successful throughout the entire school year. Examples: Tips on how to write a sentence, maps, conversion tables, graphic organizers, the alphabet, the periodic table, etc.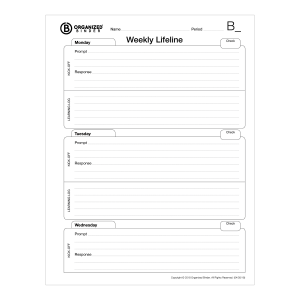 End with Reflection: When students have finished the school day or work session they pause to articulate what they have learned today in our daily Learning Log.
Learn more about Organized Binder
Learn more about Organized Binder or brining the system to your school or home please visit here to learn more about the purchasing process.