We recently offered our Table of Contents as a free download to help families and students get and STAY organized. We've heard from many of you, and we are thrilled it is helping!
We are offering another element of Organized Binder to help your students and/or children get an academic bearing during this strange time. It's our goal setting template. After all, if you don't aim for something you're less likely to hit it. Download our goal setting template, watch the short tutorial, and set goals with your students and children!
Join our email list to access your Goal setting template:
Goal Setting: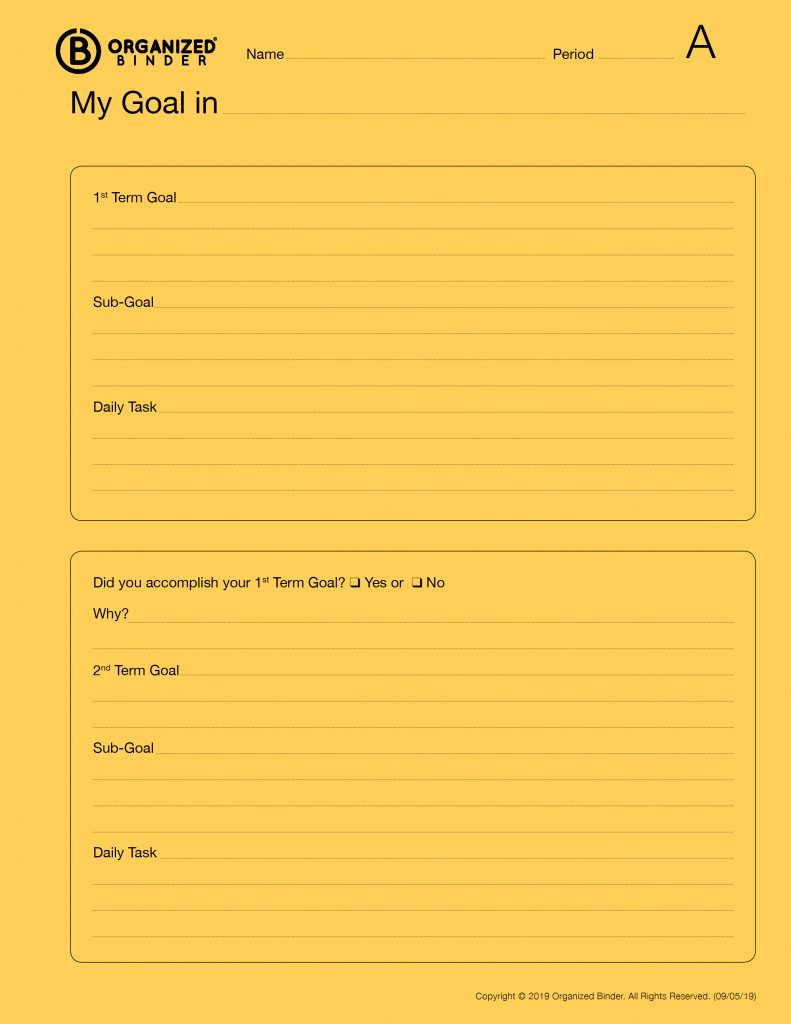 How-to:
Takeaways:
Print front to back or two-sided
3-hole punch the sheet
Schedule time every four weeks to set and revisit/revise goals with your students
Model goal setting for your student by setting a goal for yourself
Refer students back to their goals frequently to determine if there is evidence of accomplishing their goals
User Guides:
Our Guide for K-12 Educators is designed to support families using Organized Binder at home. (click to download)
Get the Entire System:
If you are interested in bringing Organized Binder to your school, please visit organizedbinder.com to learn more about the purchasing process.